Things To Do And See

Activities For Kids When Visiting

Attractions & Historic Sites

Visit Temple Square

Shopping

Sightseeing Tours

Family History & Genealogy Records - Research Library

Salt Lake City Event Calendar: Music, Arts, What's Happening

Plays, Musicals, Theatre, Dance, Concerts, Music and The Arts

Utah Outdoors & Recreation, Camping, Fishing, Hiking, Boating, etc.

Horseback Riding In Utah

First Time To Salt Lake ?
Our 5 Minute Guide to Salt Lake City

Park City Utah Vacations

The Town of Park City

Salt Lake City Golf Courses

Utah Olympic Oval in Salt Lake


Transportation

Salt Lake International Airport - Official

Flights to Salt Lake City

Salt Lake Taxi Cabs

Salt Lake Airport Shuttles

Trax Light Rail

Car Rentals

SUV Rentals

RV Rentals

Parking Downtown Salt Lake


Salt Lake City Lodging

Downtown Salt Lake City Hotels

Salt Lake Airport Hotels

Salt Lake Mid-Valley Hotels

West Valley Area of Salt Lake - Maverik Center Hotels

Salt Lake East Valley Hotels

Sandy / Draper Hotels

Child Friendly, Hotels with Indoor Pools

Extended Stay Hotels Throughout Salt Lake

Pet Friendly Hotels
In Salt Lake City

Meeting Space in Salt Lake City

Bed And Breakfasts in
Salt Lake City


Park City Visitor Info

The Town of Park City

Park City Lodging

Park City Hotels

Park City Restaurants

Park City Home & Condo Prices

Park City Homes For Sale


Year Round Visitor Info

Salt Lake Visitor Guides, Travel Planners And Discount Packages


Salt Lake Area Maps

Request Free Lodging Brochures

Salt Lake City Liquor Laws

About Salt Lake City

Salt Lake Demographics

Salt Lake Photos

History of Salt Lake City

Salt Lake City Restaurants

Tipping Guidelines for Utah

Salt Lake City Bars, Nightlife

Live Music in Salt Lake City

Karaoke in Salt Lake City

Everything Throughout Salt Lake City - 102 Community Links:
Arts - Theatre - Dance - Museums - Fun - Attractions - Festivals - Gardens - Music

Religious Services / Churches in Salt Lake City

Massage Therapists and Day Spas
In Salt Lake City

Salt Lake City Wi Fi Internet Hot Spots

Downtown Salt Lake City

Cycling, Tour of Utah

The Peppermill Concert Hall in Wendover Nevada

Wendover Casinos - 90 Minutes From Salt Lake

Salt Lake City Apartment Rental Rates

Salt Lake City Home & Condo Prices

Salt Lake City Homes For Sale

Buses From Salt Lake City To Zions National Park

Transportation From Salt Lake City To Southern Utah

Free Moving Packages for Utah

Last Minute Deals: Discounted Hotel Packages

Salt Lake City Travel Planners & Coupons, Free!!!

Salt Lake City's Best Restaurants


Winter Vacation Lodging

Utah Vacation Lodging

Park City Lodging

Park City Hotels


Skiing Utah

Salt Lake City Ski Lodging

Learn To Ski & Board

Utah Ski Resorts

Discount Ski Lift Tickets

Ski Salt Lake







Contact Us By Email




It's and we would like to welcome you to the Salt Lake Tourist & Visitor Centers official online edition. This page provides detailed information on the Great Salt Lake.


The Great Salt Lake Marina, Sailing








The Great Salt Lake is only 15 miles west of Salt Lake City and is accessible by I-80. It is over 2,000 square miles, with an average depth of 12 feet and the deepest about 35 to 40 feet. The GSL was once was a part of the massive Lake Bonneville, which hundreds of years ago extended across 20,000 square miles including parts of Idaho and Nevada. Back then, nearly a quarter of Utah was covered by Lake Bonneville. It was a fresh water lake and was 900 feet deep at the site of where Salt Lake City is now. The lake is famous for its high salinity ( between 10 and 25%, and 6 times saltier than the ocean ), and is second only to the Dead Sea.

October 4th 2016 Update: Sailboats have been pulled from the Great Salt Lake Marina because there just isn't enough water. Officials said water levels in the lake just aren't high enough to accommodate sailboats but they have a plan. Crews are moving the boats so State Park crews can start the dredging project. Authorities said the boats will be stored in the parking lot. The owners will have to wait at least a year to get back out on the Great Salt Lake, that is if water levels improve.

Still, even with the present low levels, I'd still go out there. The sunsets are incredible out there!

I had been telling visitors for over 30 years that there was no reason they should go out there. That the lake had a horrible odor, and there is nothing out there. Wow, was I wrong!!! I am now calling it "Utah's Best Kept Secret". I found out that once you arrive at the Saltair exit off I-80, it still smells a little bit, but it's not the lake, it's the wetlands that surround the lake and are home or a stop over for over 200 species of birds. Once you take a left at the Saltair Building and drive west on the access road for 2 to 3 miles and you come to the Saltair Marina, there's no more stinky smell, and it's beautiful. The yearly visitors and 300 + sailboat owners who have slips at the marina know this. I am a huge fan of this massive lake! The sunsets are incredible out there!


Main Attractions
This marina provides boat launching facilities on the south end of the Great Salt Lake, along I-80 west of Salt Lake City.


Location
Located about 16 miles west of Salt Lake City. From I-80, take Exit 104 to the marina.


Seasons/Open Hours
The park is open from March through October, with no holiday closures.
April - September: Sunrise to Sunset.
October - March: 8 am to 5 pm


Contact Information:
Great Salt Lake State Marina
P.O. Box 16658
Salt Lake City, UT 84116
(801) 250-1898


Entrance Fees
$2 per vehicle
$1 per vehicle with a Utah senior 62+
$75 annual pass is available at the park
$35 Senior Adventure (annual) Pass


Description
The Great Salt Lake is popular for sailing, kayaking and other boating, and this marina provides launch facilities including paved ramps. In addition, it houses a search and rescue operations center and provides shoreline access for lake enthusiasts, bird watchers and others.

The marina channel has been dredged to provide safe boat access even when the lake's level is low.

The beach adjacent to the marina allows people to wade or swim in the Great Salt Lake. When the lake level is high, the beach is quite pleasant and popular. In recent years the lake level has been low and and the beach has not been as attractive.

A remnant of ancient Lake Bonneville, the Great Salt Lake covers more than 2,000 square miles and is two-to-seven times saltier than the ocean. The lake attracts more than 257 species of birds, depending on the season, and is a major stop for millions of migratory birds.


Activities
Boating
Swimming
Bird watching
Picnicking


Camping
None


Facilities
Marina boat ramp, Boat dry storage, Boatslips, Concession services, Marine pump out station, Modern restrooms, Showers, Picnic area.



Bonneville Salt Flats:
Driving west on I-80 about 90 minutes from Salt Lake are the Bonneville Flats, which has a race track and was the location for the land speed records set before the 1980s. Deterioration in the quality of the salt surface now means that these records are now attempted in a very remote area called Black Rock Desert which is in northwest Nevada.



Wendover:
About 11 miles further west of the salt flats on I-80 you come to the Utah/Nevada border where the small town of Wendover lies. Wendover is Salt Lake's haven for casino gambling.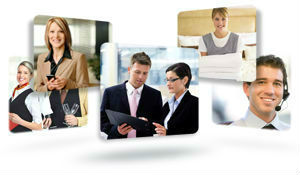 Welcome, we are proud to bring you our official online directory! We hope the information we compiled will be useful to you, and we sincerely hope that you find everything you are looking for. When you do Visit Salt Lake, feel free to bring us along on your mobile device. Our goal is to make your visit more enjoyable by providing updated information.

Enjoy Salt Lake and all of Utah as much as we do.




Views




Salt Lake Tourist & Visitor Center
Copyright 2000 - 2016, All Rights Reserved.
Home