___ Things To Do And See ___
Activities For Kids When Visiting
Attractions & Historic Sites
Visit Temple Square
Shopping
Sightseeing Tours
Family History & Genealogy Records - Research Library
Salt Lake City Event Calendar: Music, Arts, What's Happening
Plays, Musicals, Theatre, Dance, Concerts, Music and The Arts
Utah Outdoors & Recreation, Camping, Fishing, Hiking, Boating, etc.
Horseback Riding In Utah
Park City Utah Vacations
The Town of Park City
Salt Lake City Golf Courses
Utah Olympic Oval in Salt Lake
___ Transportation ___
Salt Lake International Airport - Official
Flights to Salt Lake City
Salt Lake Taxi Cabs
Salt Lake Airport Shuttles
Trax Light Rail
Car Rentals
SUV Rentals
RV Rentals
Parking Downtown Salt Lake
___ Salt Lake City Lodging ___
Downtown Salt Lake City Hotels
Salt Lake Airport Hotels
Salt Lake Mid-Valley Hotels
West Valley Area of Salt Lake - Maverik Center Hotels
Salt Lake East Valley Hotels
Sandy / Draper Hotels
Child Friendly, Hotels with Indoor Pools
Extended Stay Hotels Throughout Salt Lake
Pet Friendly Hotels
In Salt Lake City
Meeting Space in Salt Lake City
Bed And Breakfasts in
Salt Lake City
___ Park City Visitor Info ___
The Town of Park City
Park City Lodging
Park City Hotels
Park City Restaurants
Park City Home & Condo Prices
Park City Homes For Sale
__ Year Round Visitor Info __
Salt Lake Visitor Guides, Travel Planners And Discount Packages
Salt Lake Area Maps
Request Free Lodging Brochures
Salt Lake City Liquor Laws
About Salt Lake City
Salt Lake Demographics
Salt Lake Photos
History of Salt Lake City
Salt Lake City Restaurants
Tipping Guidelines for Utah
Salt Lake City Bars, Nightlife
Live Music in Salt Lake City
Karaoke in Salt Lake City
Everything Throughout Salt Lake City - 102 Community Links:
Arts - Theatre - Dance - Museums - Fun - Attractions - Festivals - Gardens - Music
Religious Services / Churches in Salt Lake City
Massage Therapists and Day Spas
In Salt Lake City
Salt Lake City Wi Fi Internet Hot Spots
Downtown Salt Lake City
Cycling, Tour of Utah
The Peppermill Concert Hall in Wendover Nevada
Wendover Casinos - 90 Minutes From Salt Lake
Salt Lake City Apartment Rental Rates
Salt Lake City Home & Condo Prices
Salt Lake City Homes For Sale
Buses From Salt Lake City To Zions National Park
Transportation From Salt Lake City To Southern Utah
Free Moving Packages for Utah
Last Minute Deals:
Salt Lake City Discounted Airfare & Hotel Packages
Salt Lake City Travel Planners & Coupons, Free!!!
__ Winter Vacation Lodging __
Utah Vacation Lodging
Park City Lodging
Park City Hotels
__ Skiing Utah __
Salt Lake City Ski Lodging
Learn To Ski & Board
Utah Ski Resorts
Discount Ski Lift Tickets
Ski Salt Lake



Contact Us By Email




It's and we would like to welcome you to the Salt Lake Tourist & Visitor Centers official online edition. This page provides detailed information on parking in Downtown Salt Lake City.


With almost 200,000 residents and thousands of visitors every day, parking in Downtown Salt Lake City does not have to be a hassle.

Whether you're a visitor trying to find a spot for the Utah Museum of Fine Arts, the LDS Temple, or the Clark Planetarium or maybe a sports fan going to a Jazz game or maybe just feel like a night on the town at Lumpy's Sports Bar or Christopher's Seafood and Steakhouse, parking can be very easy and affordable some of the time.

You may have to walk a half-a-block, but that's nothing. Drop your party off, and find your spot. And Remember, Don't Drink & Drive!

There are over 32,000 parking spaces in Downtown Salt Lake City.

Metered Street Parking, How Much Does It Cost? - As of July 1, 2012 fees increased to 2.00 per hour.
Mondays to Saturdays: 8am to 8pm
Free before and after those hours.
Sundays: Free




Parking Meter Pay Stations







A fast, convenient and environmentally friendly new public parking system has been installed throughout downtown Salt Lake City.

The solar powered, bright blue parking pay stations are revolutionizing parking in Salt Lake City, eliminating the need for coins and ensuring an easy, user friendly experience for everyone who shops, dines and visits our growing Capital City.

Features Include:
Pay By Space (no need to return to your car to display the receipt on your dashboard)
Accept Visa/MasterCard credit and debit cards, coins and tokens
Accept payment by cell phone and SMS text message via 3rd party provider (reported to be coming soon)
Issue a receipt on request

Parking at a Meter is as Easy as 1-2-3

1. Enter your 4 digit space number at kiosk.
2. Use coins in as little as 5 cent increments for any amount of time, or use a credit card with a $1 mimimum.
3. Grab receipt and go for up to 2 hours - no need to place receipt on dash.

Watch the YouTube Tutorial, Only 1 Minute : It Explains How Easy It Is To Use



Parking Finder App

The Parking Finder app allows you to find a parking space using your Smartphone's location. Garage, parking lot, and metered options are identified along with your current location. Additionally, the app offers live bus tracking and the nearest transit stops to your physical location. The app also has information on bike routes, trails, and parks. Just download the free app from the Downtown Alliance to get started: free parking finder app


Here's a good page on parking and transportation options from the LDS Church: Downtown Parking Lot Options


Our preferences, traditional parking lots, 5 bucks for 8 hours. And the City Creek Center, first 2 hours free.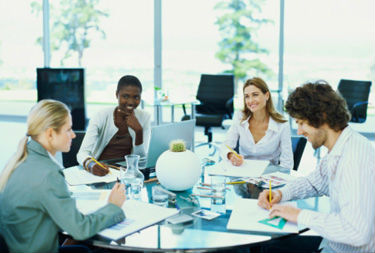 Welcome, we are proud to bring you our online directory! We hope the information within is useful to you, and we sincerely hope that you find everything you are looking for. Enjoy 'Salt Lake City' and all of 'Utah' as much as we do!





Visitors



Copyright 2000 - 2015, All Rights Reserved. Salt Lake Tourism Authority