At the end of the 2002 Games, the U.S. Speedskating team had garnished an astonishing eight Olympic medals won by six individual team members. The depth and success of the U.S. team caused the rest of the world to take notice and attention quickly turned to the concept of home field advantage. The athletes were generous with their praise, identifying the training environment at the Utah Olympic Oval as a huge factor in helping them realize their full potential as Olympic athletes. The U.S. Speedskating team continues to use the UOO as its home training base for the men's and ladies' long track team because of the services the Oval provides and the friendly, experienced staff who works there.
The Utah Olympic Oval successfully hosted its first major international speed skating competition three weeks after the completion of the oval construction in February 2001. The success of the 2001 World Championships Speed Skating Single Distances event was overwhelming, bringing more than130 athletes from 20 countries to Salt Lake City for this prestigious competition. As a preview to the Olympics in 2002, an incredible five world records were broken in the
Utah Olympic Oval's
debut competition. The format of the Single Distances Championships is very similar to that of the Olympic Games making this event a great test and learning tool for the staff, volunteers and facility.
Salt Lake's Hottest Visitor Attraction
The Utah Olympic Oval is an ideal location for both summer and winter events and activities. Visitors and guests enjoy a breathtaking view of the Wasatch Mountains as they join in the fun. All levels of learn to skate classes are available with advanced instruction in figure skating and speed skating for the future Olympian in all of us. Indoor soccer is a great way to beat the summer heat and winter cold with a variety of high school, co-ed, youth and adult leagues. We also offer a great social experience and quality hockey experience with our adult leagues. Drop by for open hockey and sledge hockey sessions. It's fun for all ages!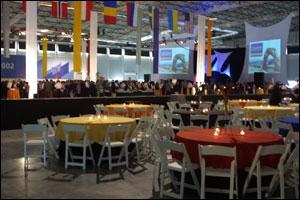 Public Skating
The Utah Olympic Oval offers public skating sessions year round. We invite the public to enjoy a fun and affordable experience on the ice made famous at the 2002 Olympic Winter Games. Special activities are offered every month such as "Cheap Skate", Schools on ice and the Scout merit badge program. Celebrate your next birthday with one of our unique birthday packages.
Located only 25 minutes from downtown Salt Lake City, the
Utah Olympic Oval
is an ideal venue for a wide variety of functions including meetings, receptions, corporate retreats, banquets and family reunions all year round.
Utah Olympic Legacy, How it Lives On Today
The Utah Athletic Foundation - operating under the tradename Utah Olympic Legacy - is a Utah non-profit organization responsible for managing and maintaining our world-class Olympic legacy facilities and providing opportunities for people of all ages and abilities to participate, educate, and excel in winter sports.
___ Table Of Contents ___
___ Things To Do And See ___
Activities For Kids When Visiting
Attractions & Historic Sites
Visit Temple Square
Shopping
Sightseeing Tours
Family History & Genealogy Records - Research Library
Salt Lake City Event Calendar: Music, Arts, What's Happening
Plays, Musicals, Theatre, Dance, Concerts, Music and The Arts
Utah Outdoors & Recreation, Camping, Fishing, Hiking, Boating, etc.
Horseback Riding In Utah
First Time To Salt Lake ?
Our 5 Minute Guide to Salt Lake City
Park City Utah Vacations
The Town of Park City
Salt Lake City Golf Courses
Utah Olympic Oval in Salt Lake
___ Transportation ___
Salt Lake International Airport - Official
Flights to Salt Lake City
Salt Lake Taxi Cabs, UBER
Salt Lake Airport Shuttles
Trax Light Rail
Car Rentals
SUV Rentals
RV Rentals
Parking Downtown Salt Lake
___ Salt Lake City Lodging ___
Downtown Salt Lake City Hotels
Salt Lake Airport Hotels
Salt Lake Mid-Valley Hotels
West Valley Area of Salt Lake - Maverik Center Hotels
Salt Lake East Valley Hotels
Sandy / Draper Hotels
Child Friendly, Hotels with Indoor Pools
Extended Stay Hotels Throughout Salt Lake
Pet Friendly Hotels
In Salt Lake City
Meeting Space in Salt Lake City
Bed And Breakfasts in SLC
___ Year Round Visitor Info ___
Salt Lake Visitor Guides, Travel Planners And Discount Packages
Request Free Lodging Brochures
Salt Lake City Liquor Laws
About Salt Lake City
Salt Lake Demographics
Salt Lake Photos
History of Salt Lake City
Salt Lake City Restaurants
Tipping Guidelines for Utah
Salt Lake City Bars, Nightlife
Live Music in Salt Lake City
Karaoke in Salt Lake City
Everything Throughout Salt Lake City - 102 Community Links:
Arts - Theatre - Dance - Museums - Fun - Attractions - Festivals - Gardens - Music
Religious Services / Churches in Salt Lake City
Massage Therapists and Day Spas
In Salt Lake City
Salt Lake City Wi Fi Internet Hot Spots
Cycling, Tour of Utah
The Peppermill Concert Hall in Wendover Nevada
Wendover Casinos - 90 Minutes From Salt Lake
Salt Lake City Apartment Rental Rates
Salt Lake City Home & Condo Prices
Salt Lake City Homes For Sale
Buses From Salt Lake City To Zions National Park
Transportation From Salt Lake City To Southern Utah
Free Moving Packages for Utah
Last Minute Deals: Discounted Hotel Packages
Salt Lake City Travel Planners & Coupons, Free!!!
Salt Lake City's Best Restaurants
___ Winter Vacation Lodging ___
Utah Vacation Lodging
Park City Lodging
Park City Hotels
___ Skiing Utah ___
Salt Lake City Ski Lodging
Learn To Ski & Board
Utah Ski Resorts
Discount Ski Lift Tickets
Where To Rent Skis & Snowboards
SLC Ski Shops - New Skis, Boards & Apparel
Ski Salt Lake
___ Park City Visitor Info ___
The Town of Park City
Park City Lodging
Park City Hotels
Park City Restaurants
Park City Home & Condo Prices
Park City Homes For Sale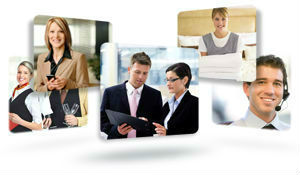 Welcome, we are proud to bring you our official online directory! We hope the information we compiled will be useful to you, and we sincerely hope that you find everything you are looking for. When you do Visit Salt Lake, bring us along on your mobile device, our goal is to help make your visit more enjoyable by providing updated information.












Contact Us By Email



Salt Lake Tourist & Visitor Center
Copyright 2000 - 2021, All Rights Reserved.
Home